Besides the usual living areas, our home needs utility rooms, too. The laundry room is one of these and today we want to talk about this useful space, where everything must be organized and within reach.
TDA has dedicated this project much attention. Sturdy, versatile, modular and compatible; according to TDA these are the indispensable features for all laundry room solutions.
This is the starting point that made Audace possible. Its linear, high-quality and sturdy structural elements (basin units, covering units for washing­ machines/dryers and wardrobes) allow our customers to organize a difficult space like the laundry room in the blink of an eye.
How should a laundry room be like?
Usually the available space is limited, so people should use every centimeters of the room wisely; for example one could choose a vertical covering unit for the washing machine to use the vertical space and so that everything fits perfectly; one could also choose storage shelves and personalize the insides to make room for everything they need to store inside them.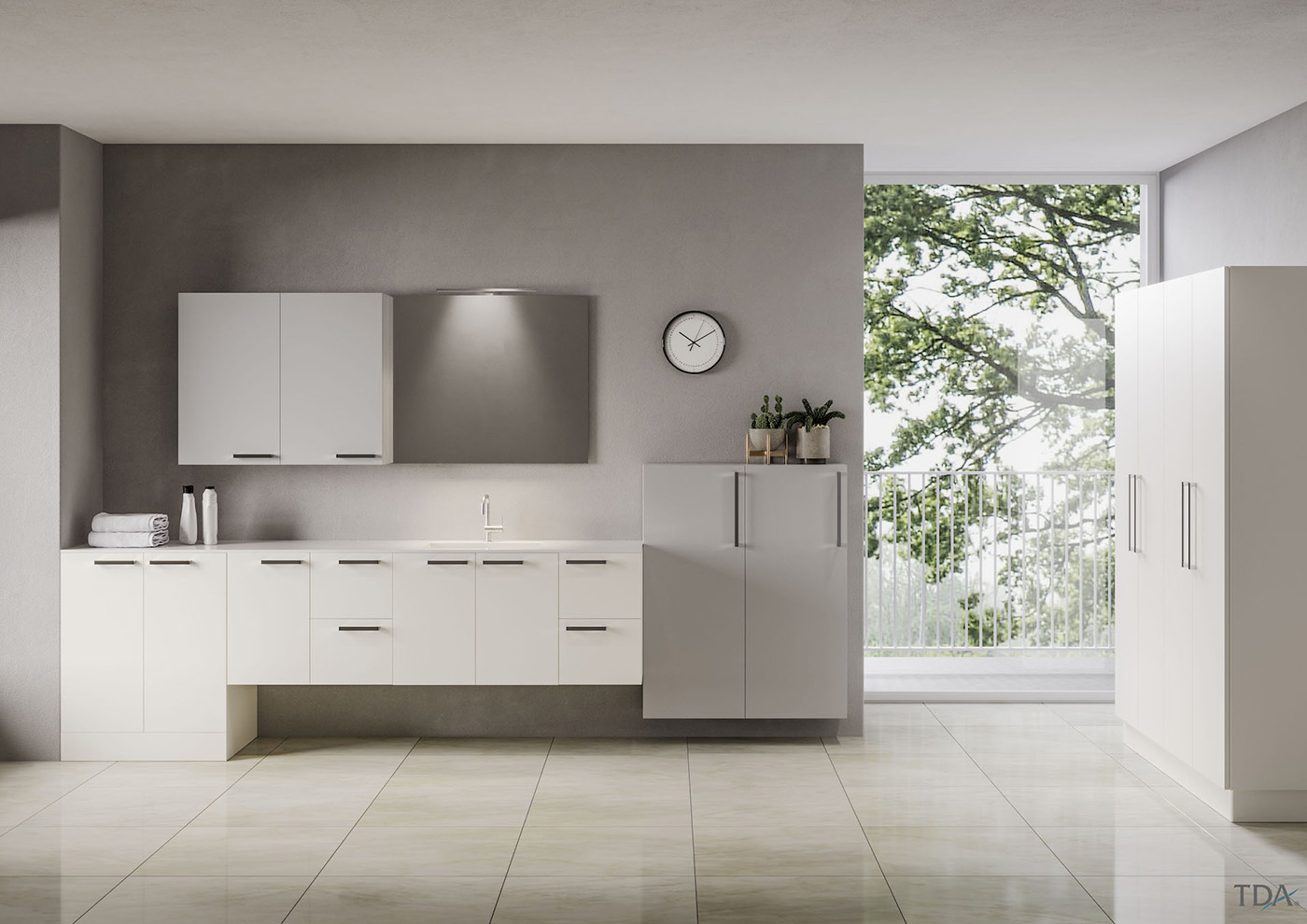 Not only perfectly organized, but also beautiful to look at, Audace offers a wide range of useful accessorizes like drawers and other storage spaces for soaps and detergents, laundry flap compartments or tabletop baskets, wheeled modules with finishings that match the rest of the furniture, practical high containers and well thought spaces for brooms and vacuum cleaners, shoe racks to keep shoes organized, hangers to store clothes that need ironing, space to keep ironing boards or drying racks hidden and different sinks, among these we offer also built-in basins.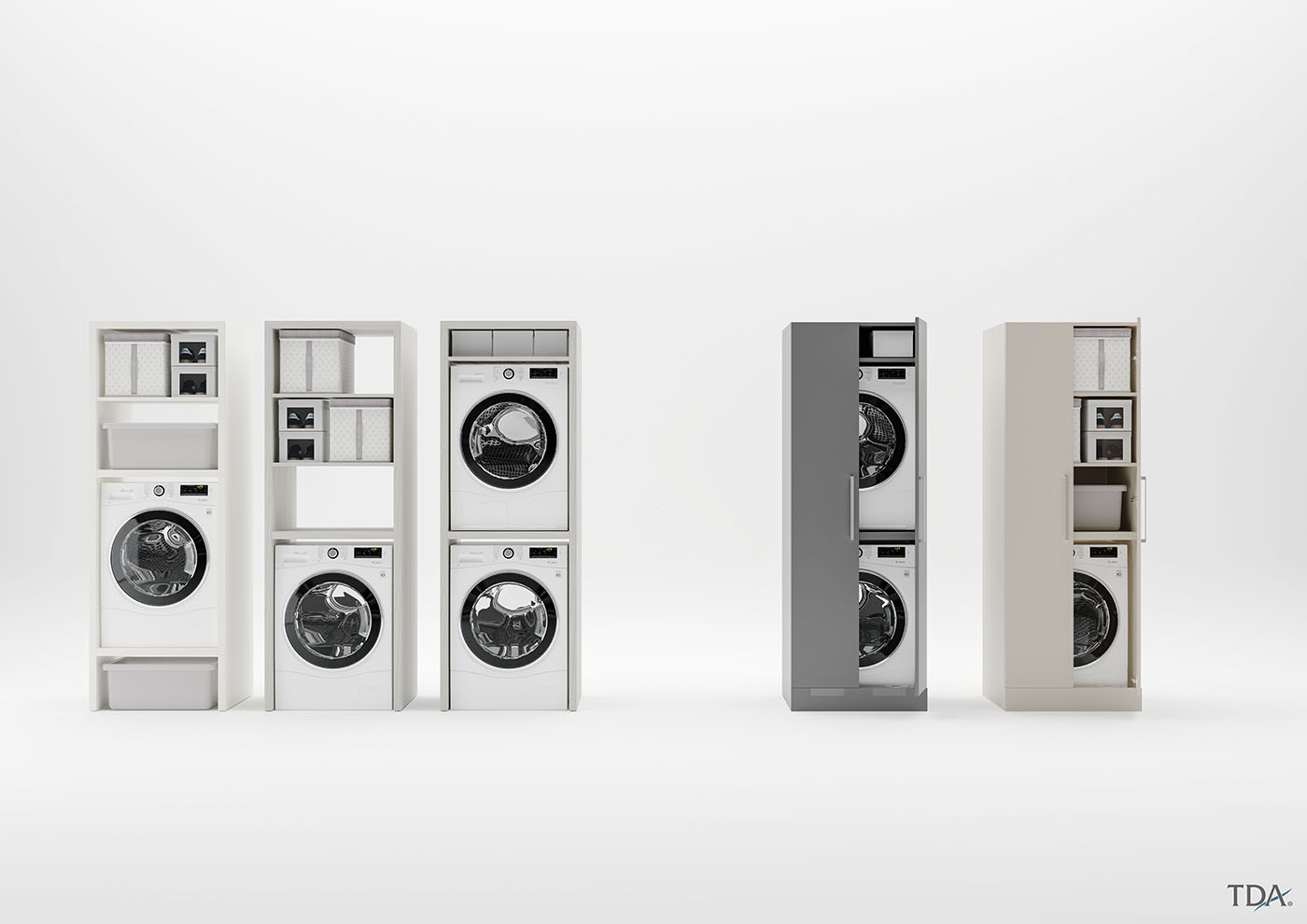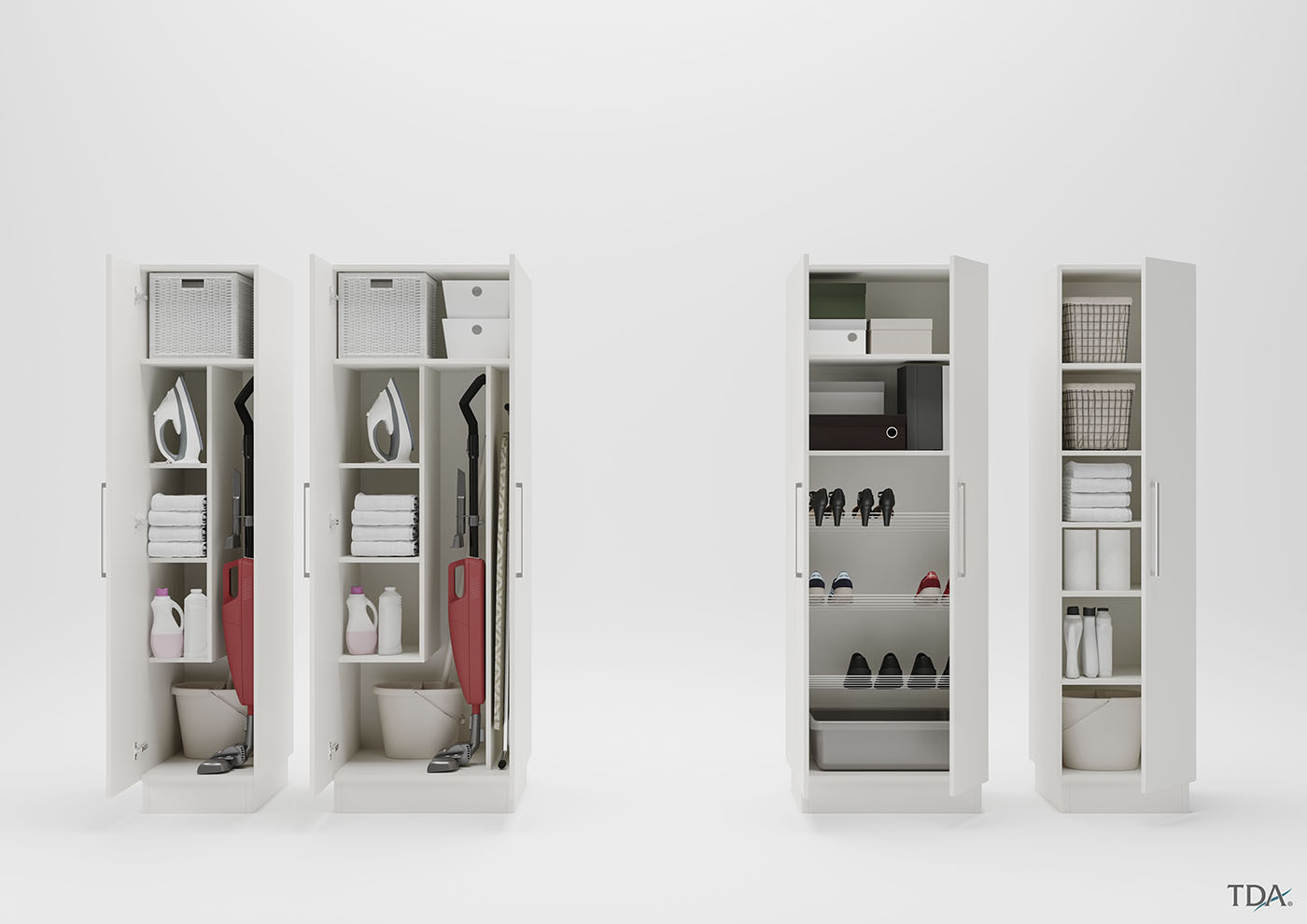 It's always better to organize rooms and furniture keeping functionality in mind. If you fear that there's not enough space to do it, keep in mind that our solutions are modular and combinable and they can count on innovative materials that make them sturdy and long lasting. It won't be hard to create a laundry room/bathroom that's both efficient and comfortable.