Giusto is TDA's collection of bathroom furniture that will satisfy each and every one of your needs. It's the perfect solution for any bathroom. It has both looks and functionality, as the elements of this young collection can fit basically anywhere, thanks to its well-thought and versatile measurements and dimensions.
The collection with a thousand faces
Everything but boring, Giusto comes in many different colours and materials: it always looks different, but its characteristics stay the same.
The variety starts with Giusto's front panels. You can choose among three different finishings: wood, lacquered (matte or glossy) and Arock®.
The Arock® front panels are one of the main features of this collection. The appeal of this finishing derives from its consonance, given by the three-dimensional traces on the panels. They are inspired by the Japanese Haiku and the balance and harmony of this type of composition.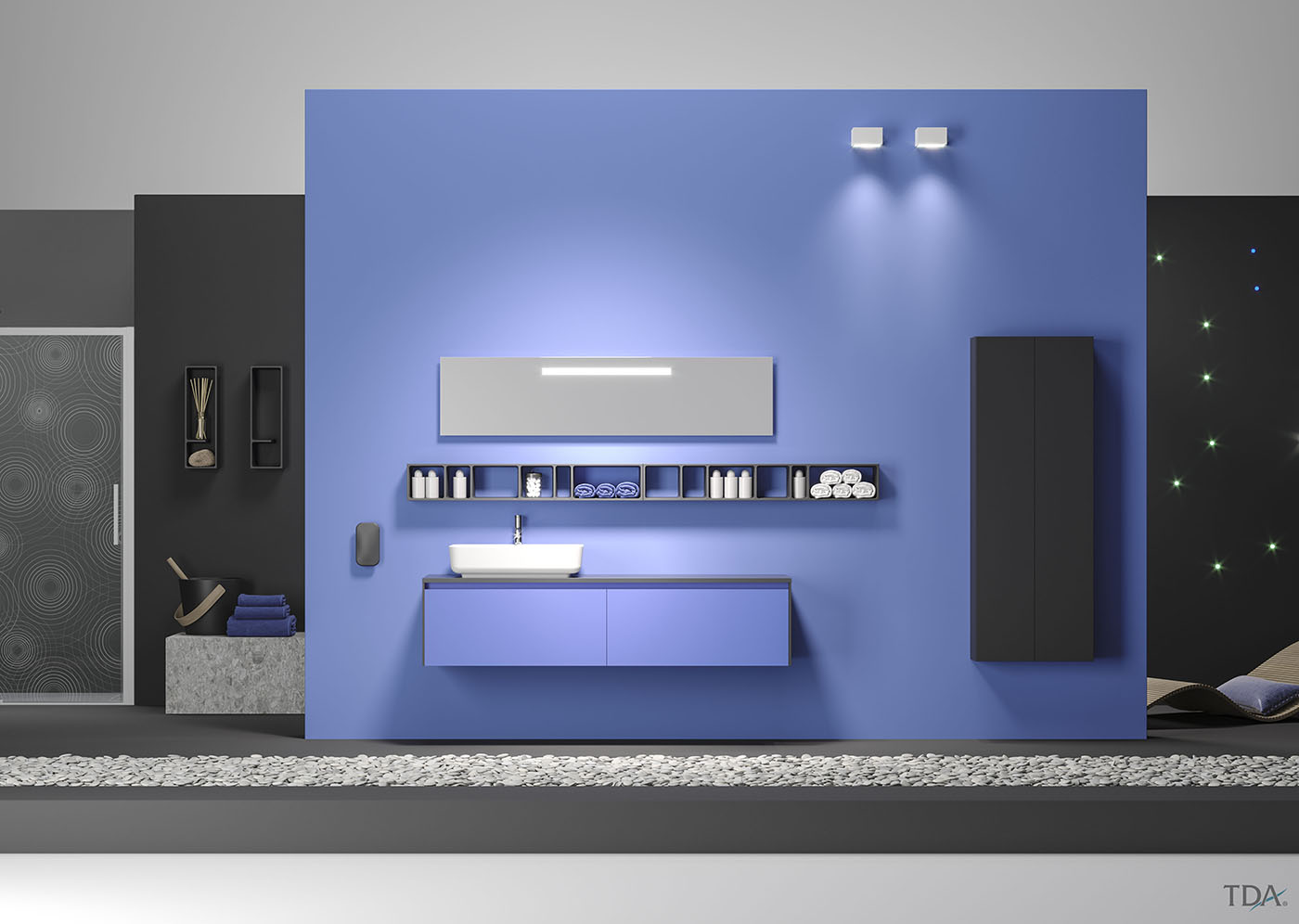 Arock® TDA's composite material
Also the top is available in Arock®, the composite material created by TDA's technical department. One can choose among a long list of possibilities like "integrated washbasins" 1 or 6 cm thick, undermount or tabletop washbasins available in 35 colours. All of them are hygienic and highly resistant.
Even the colour for the finishing of the side panels can be chosen (wood, matte or glossy lacquered) and of the handle profile, which has a comfortable depth of 3 cm.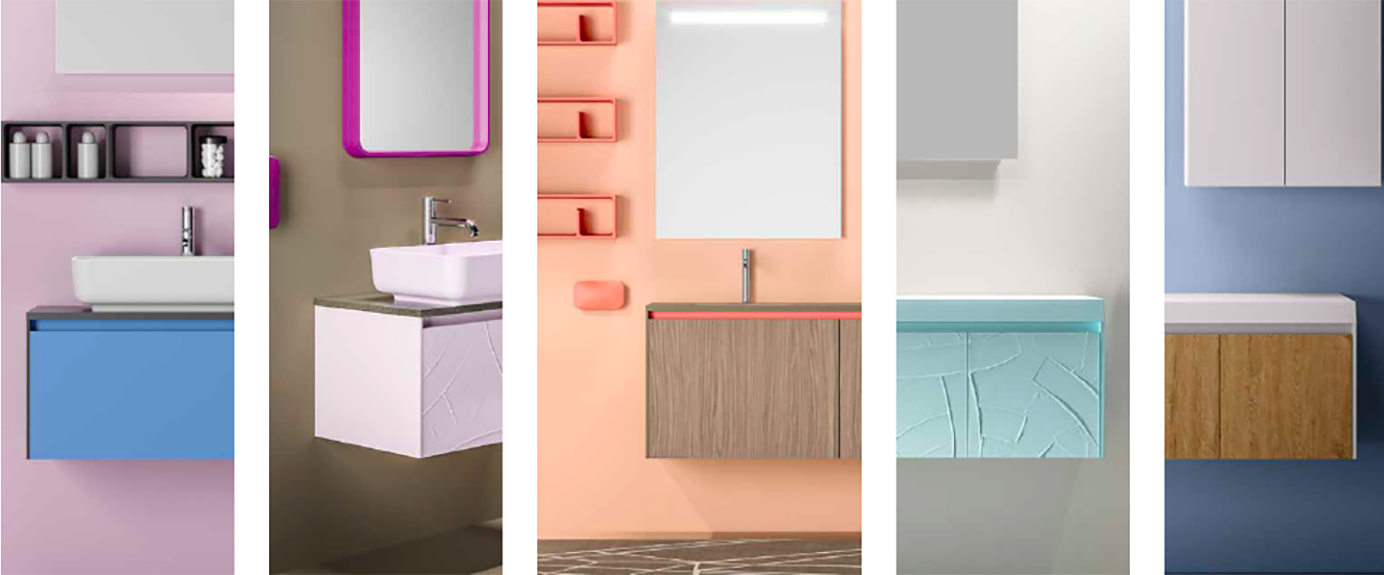 Thanks to Giusto's modularity it's possible to create contrast or harmony with the rest of its surroundings: one single piece of furniture that allows you to be creative and to express your most colourful desires.
The choice in colors and finishings is supported by TDA's passion and attention to details: We choose only high-quality materials and carry out extensive researches and well-thought-out production processes to develop an excellent finished product, entirely made in Italy.
Giusto, with its clean-cut, essential yet fascinating lines, is an example of the perfect alchemy that unites a magic pinch of colour with the possibility of customization, which makes it a real must for the modern bathroom.