As we said in our latest blog article, the new year has brought many news for the product of the brand. Above all in the shower walls and composite departments: new finishings for the profiles and two new shower trays that we'll be available in the next months
New finishings
Choosing a shower may seem boring, but with TDA's new finishings it won't be!
The profiles of our shower doors have a brand new look now and are divided into 4 groups: colore, abitat, vogue, inox.
You'll have the chance to create a colorful, fun look, choosing from our color palette, or you could also choose a timeless classic like black. But the real icing on the cake of this 2021 are the finishing orosatinato, ororosa, Tinox®, Tbronz® e cromonero (satin gold, rose gold, Tinox, Tbronz, black chrome) that are already making people crazy.
The variety gets wider and the chance of personalization increase, which means that you can create a bathroom that looks really vogue.
OROROSA – Rose Gold
From jewelry, through technology, rose gold has arrived inside our homes thanks to everyday object and it looks like it's going to stay, as it's nice and versatile. It can help you create a romantic mood, if you mix it with warmer tones, or it can be completed with darker tones to create a contemporary effect.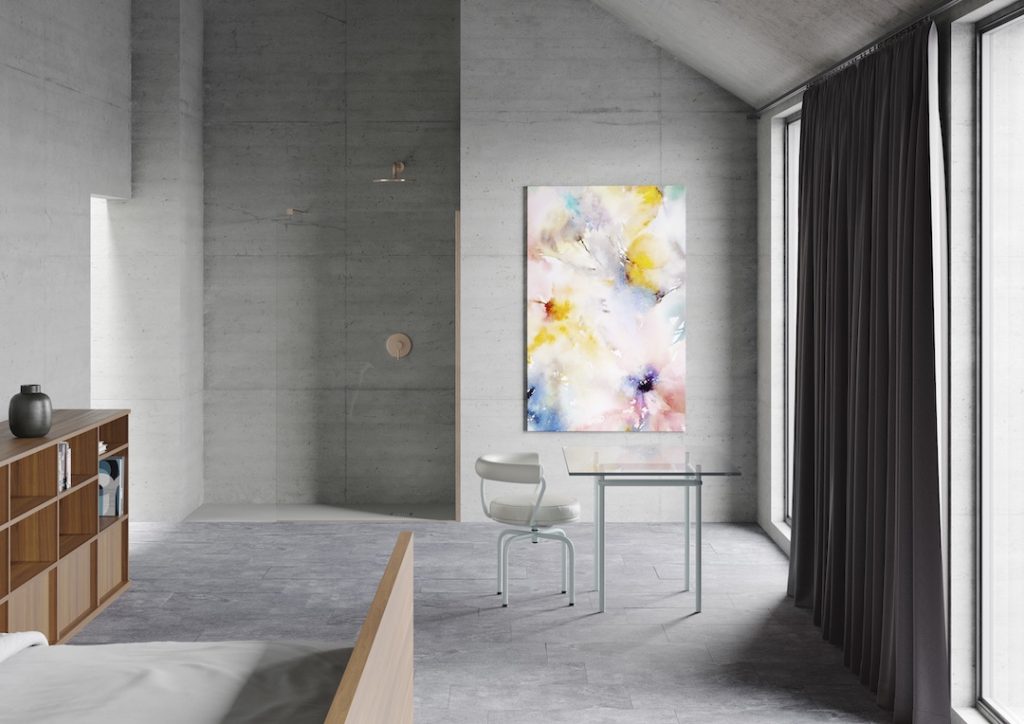 OROSATINATO – Satin Gold
Esthetically speaking satin gold is as beautiful and as in-trend as gold rose. It can be used to create a classy, luxurious looking bathroom, or for a vintage-looking shower wall. Satin gold is an ancient color, as gold was one of the first metal used by mankind to create objects. For us, it comes to our help to create a bathroom that can't go unnoticed.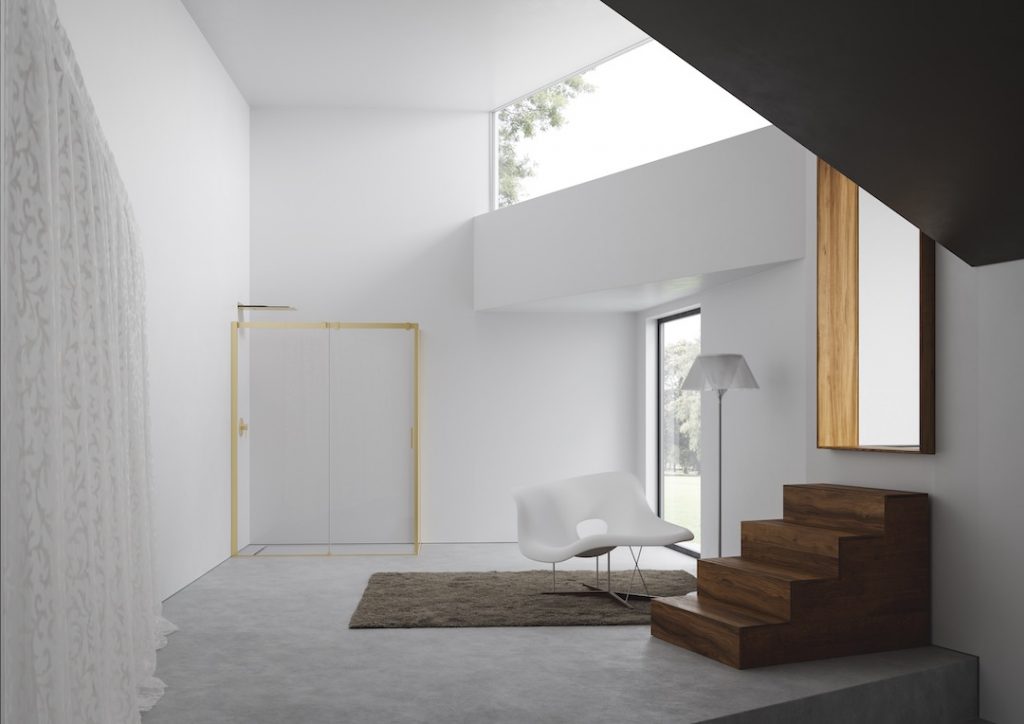 TBronz®
A warm color, that brings metal in the trend of earth tones, which is going to have a great success in interior design in 2021. This new finishing too can be chosen for shower profiles and it can amaze you for its versatility: it changes according to which color you pair it with, it's like a chameleon. It can look sleek and modern or old-school, for a bathroom with a classic vibe.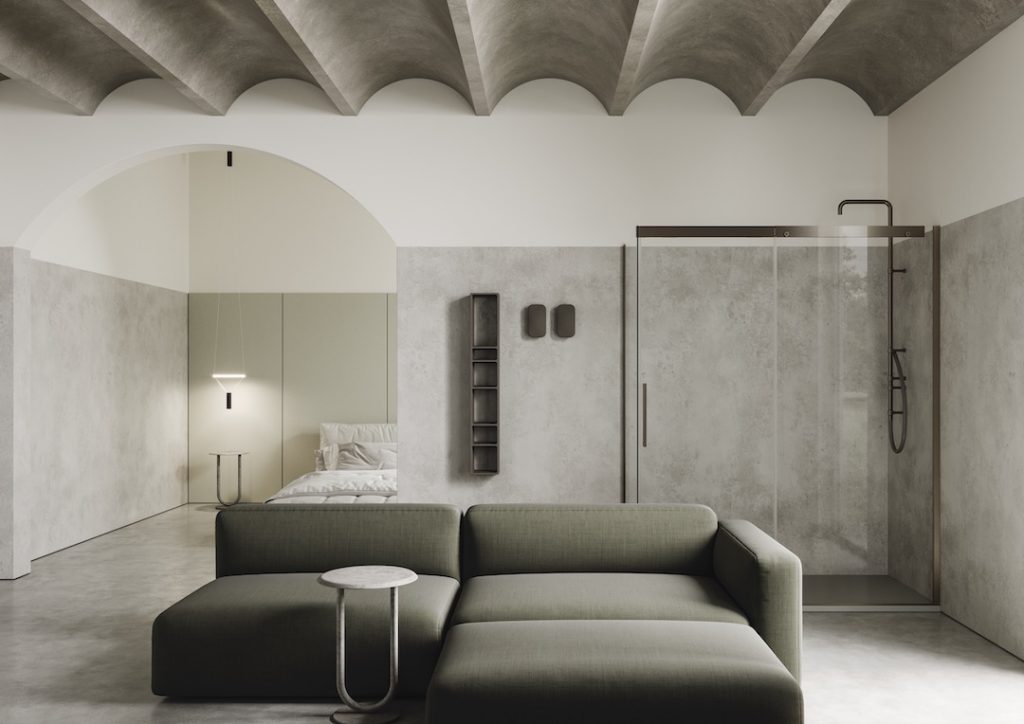 Tinox®
No one has anything to say about the beauty of steel inside the bathroom, it looks sophisticated and hi tech. The choice of a shower often depends on the fixtures, like the taps, to say one. Nowadays there are many option available, but steel stays an evergreen inside our homes. The finishing Tinox® mixes the beauty of steel with the incredible building possibilities of aluminium profiles.

CROMONERO – Black Chrome
This finishing adds brightness to the elegance of black, for an original and exclusive look. The perfect solution for a stylish bathroom, this finishing is on the same page with 2021 architectural trends. Cromonero can be paired with an infinity of other colors and that's why it's chosen by architect to adapt to every situation.
Visit the section dedicated to showers on our web site to find the one that fits your needs and to discover all the possible pairings.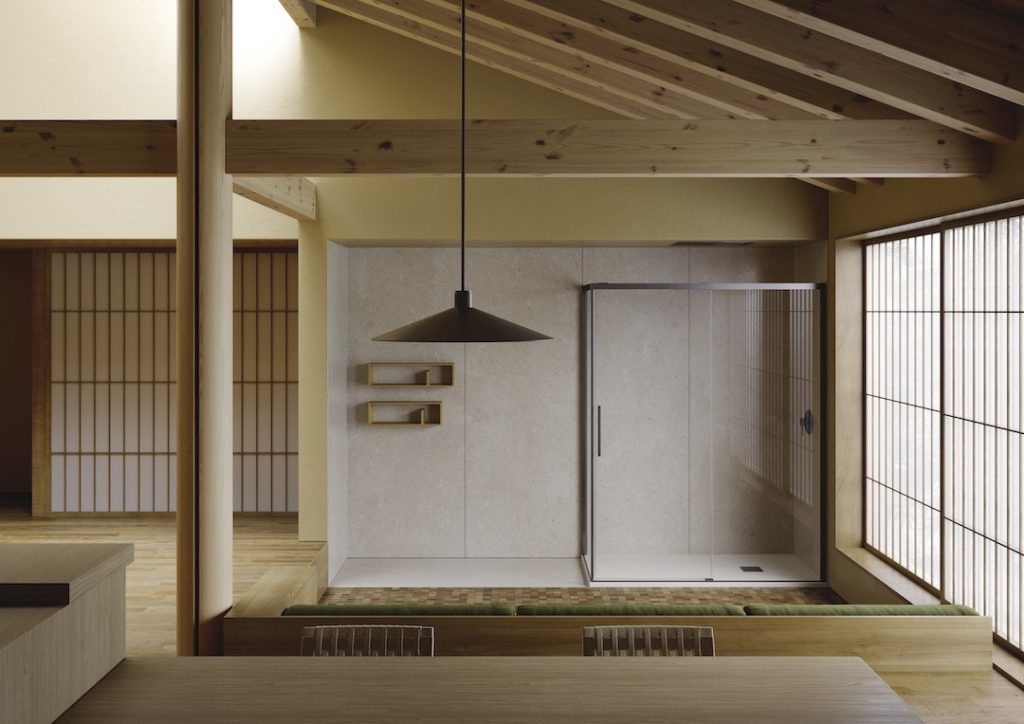 Coming Soon! Our new shower trays. Adelmo and Ambrogio
With 2021 being full of news, the creation of two new models of shower trays may come as no surprise. We are widening our selection in the composite department, together with Aurelio and Arturo you will find Ambrogio and Adelmo, which will be available in the next months. These two new types of shower trays were created to meet the needs of our customers inside their home bathrooms.
Adelmo is essential, simple withlateral outflow created for TDA by designer Idelfonso Colombo. Thanks to its design, the non-slip walking area is always dry, which means it's more hygienic.
Ambrogio is a shower tray with four flaps and a central drain. Its simplicity meets a trusted constructive technique and makes it a high-quality product.
Both these shower trays will be available in the 49 colors of the palette, among them 3 are standard colors. Ambrogio's waste cover can be chosen in one of the new finishing available for shower profiles, to create a complete, effective look.