The space you have does not really matter, there are a few tips to make your bathroom the perfect mix of style and functionality.
Don't over do it
If you don't have much space at your disposal, we advise you not to try and fit in as much furniture as possible: big pieces like columns, a bathtub, a shower, a washing machine… You just need to adapt your furniture to your space. If you fear that you don't have enough space for all your belongings and your beauty routine products, then choose functional and modular furniture, like our mirror cabinets, or tailor made solutions, made just for you https://www.tda.it/bagno-su-misura/
Be tidy and organized
Too many products scattered on the sink surface make cleaning a boring and long process, moreover they make your bathroom look messy.
Do not choose design over comfort and functionality in your bathroom. A minimal room will be beautiful, but if you are redoing your bathroom or furnishing your master bath (or the only one in your home), you should choose spacious and ample furniture pieces: every thing will then have its place inside closed cabinets or on well thought out shelves and columns.
Take care of the details
Even the biggest or the coolest bathrooms can hide problems.
Small details that many may consider stupid or not very important like lighting, knobs, mirrors… All those things that can be chosen in a haste thinking that you've finally made it. It does't work that way! Lighting, for example, have a key role inside the bathroom, even more so if you don't have a natural light source. The same goes for many other small details and accessories, that if not placed correctly can make or break a room. Just think of a misplaced knob: if it's too far away from the sink or from the shower you have a nasty problem.
Furniture placement
What really makes the difference is space planning. Taking inspiration from magazines and social media isn't wrong, but every room is different and has its own characteristics; bathroom furniture must enhance them.
Do you have a lot of space in your bathroom? Then think about the idea of separating the areas, to make it more functional and welcoming.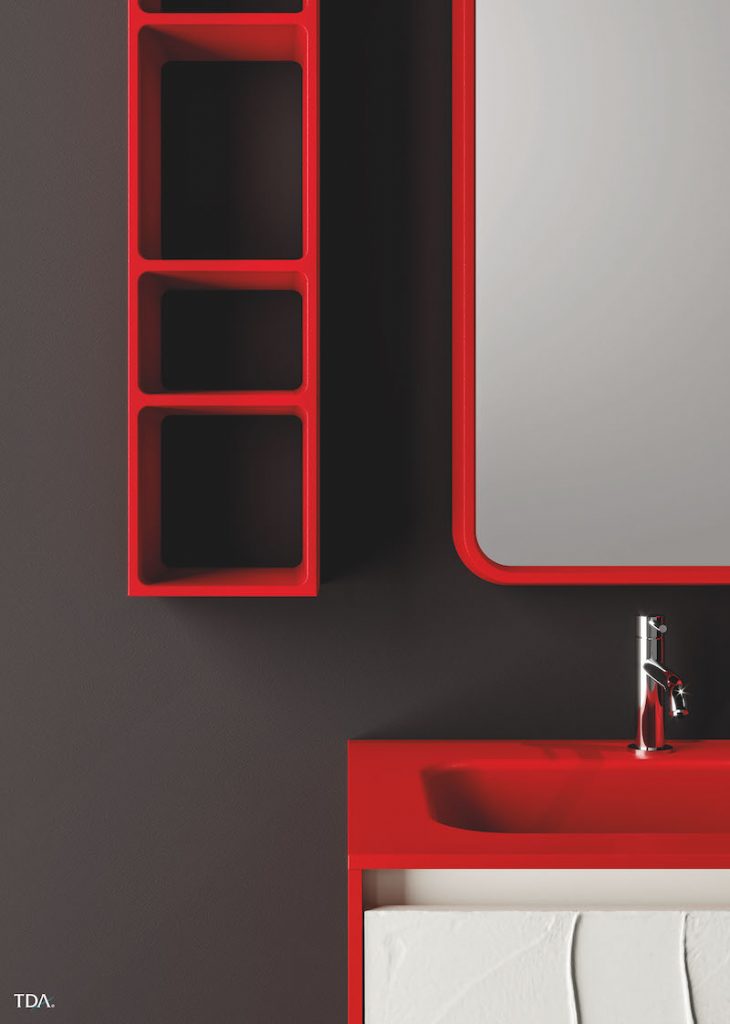 Create a focal point
The final touch to a perfect bathroom is to find the perfect focal point. This can be achieved with contrasting colors, iconic pieces or a mirror with backlighting or with a colored frame.
Creating a focal point in your bathroom is really simple with Arock® accessories: colorful, functional and long lasting. The range of product made with this material is wide, starting from shelves, to columns, to mirrors and knobs. The success is guaranteed. Persino i bagni più grandi o quelli apparentemente più cool, possono nascondere dei problemi.